Create to your measure - Tailoring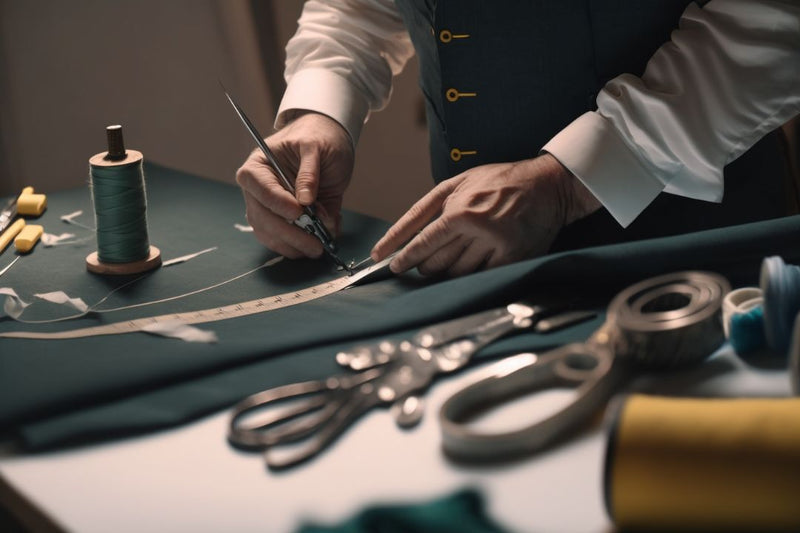 To your measure and image!
Custom Clothing Production - RAG Tailor's
RAG Tailor's provides tailor-made uniforms and uniforms production and manufacturing services. Intended for companies with 20 or more employees.
With this service, we offer the unique opportunity to customize the style of your company's uniform, ensuring a perfect style and an unparalleled professional appearance.
Who is it for?
This service is ideal for companies that value a unique and sophisticated corporate look. If your company has more than 20 employees and you want a tailored uniform, this service is perfect for you. Bear in mind that there are minimum quantities for this service, in order to guarantee production efficiency.
Advantages of the Service
RAG Tailor's bespoke clothing production offers several advantages:
Personalization : The clothes are made in the style that the client wants, allowing a strong and unified corporate image.
Quality : Each piece is carefully crafted to ensure an impeccable, long-lasting finish.
Exclusivity : The clothing items are exclusive to your company, providing a unique uniform.
Service Limitations
It should be noted that this service does not include changes to models for one piece or a small number of pieces. Our focus is the production of made-to-measure garments in quantities that benefit your company.
Take the Next Step
Elevate your company's image with our bespoke clothing production service. Please contact us to discuss your needs and obtain a personalized quote. You can do it by calling (+351) 964 585 995 or by email ragtailors@gmail.com .
RAG Tailor's is ready to help your company stand out. Contact us today and discover the difference of a truly personalized uniform.